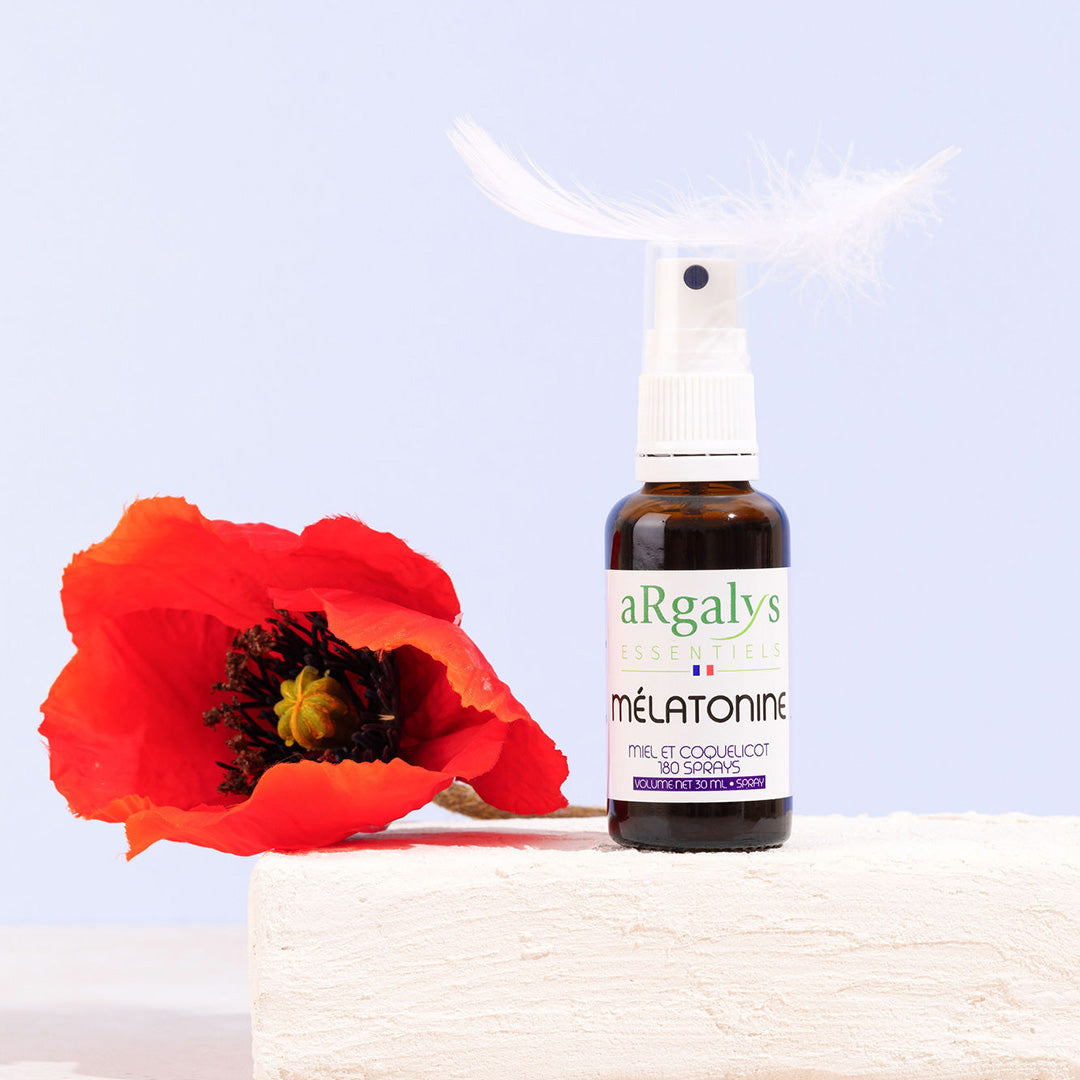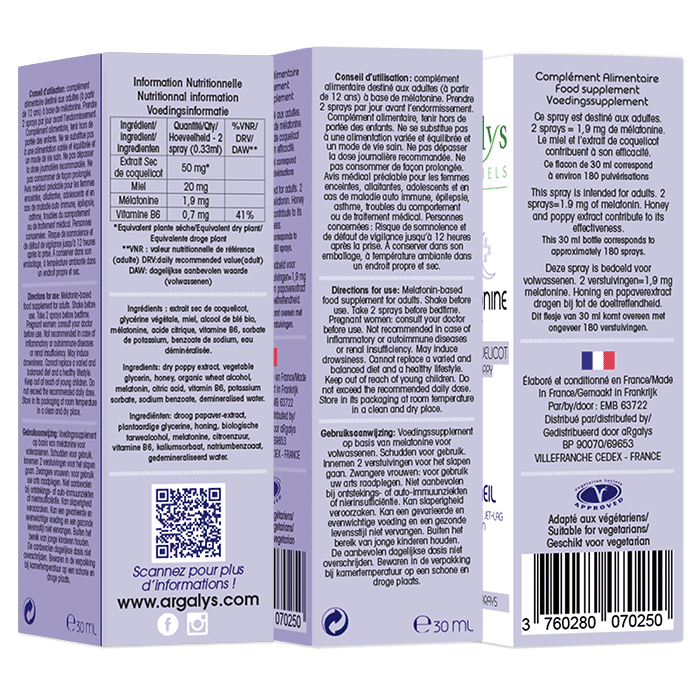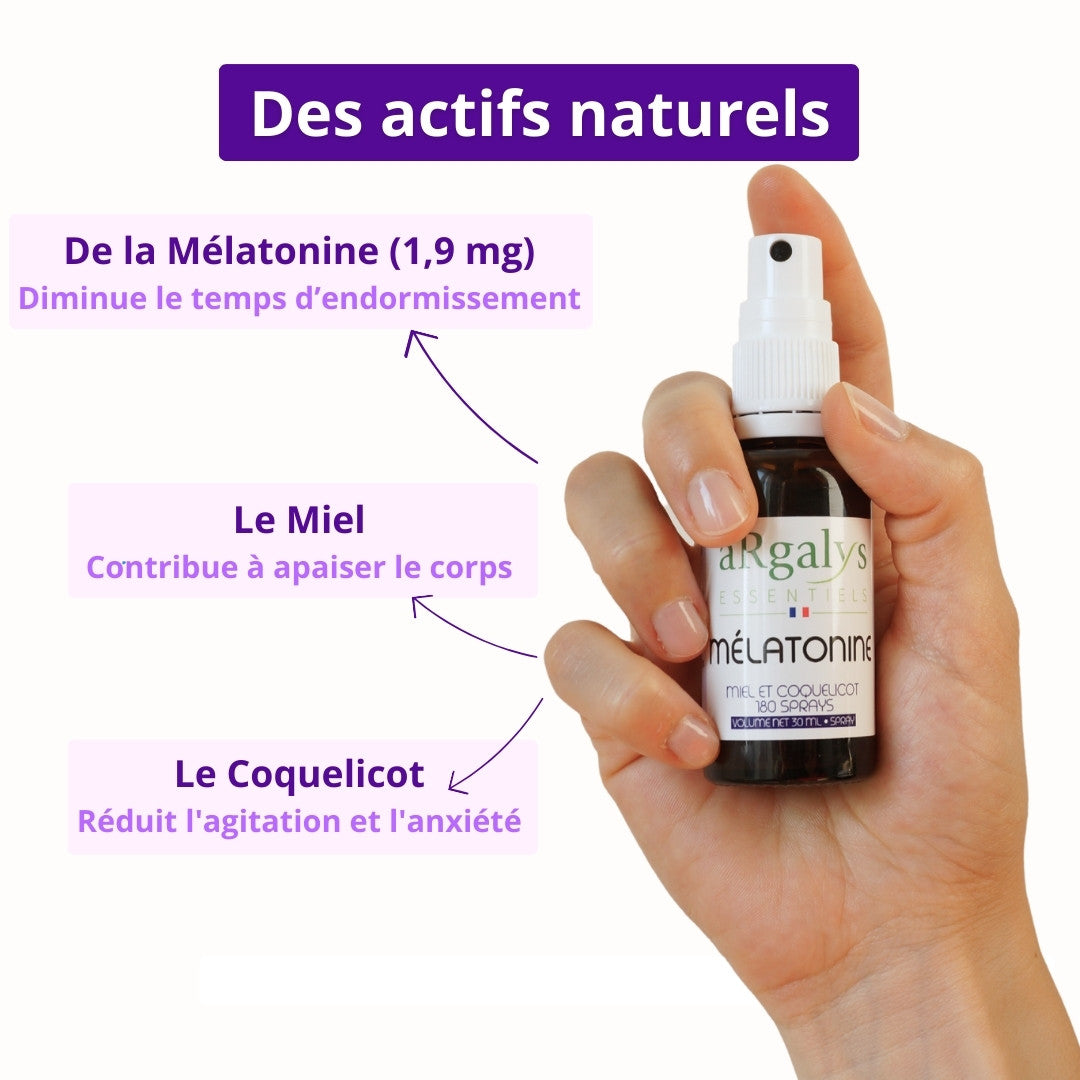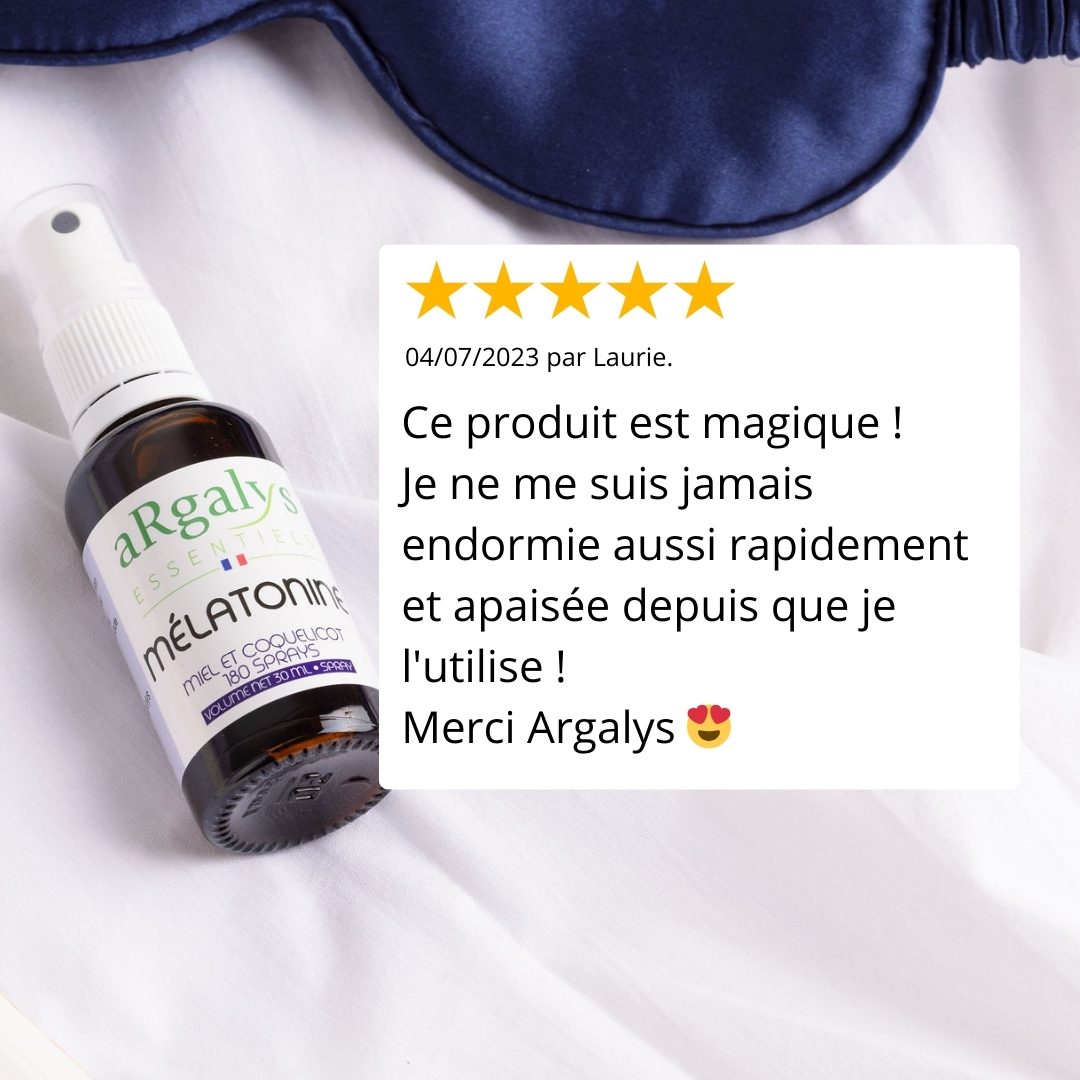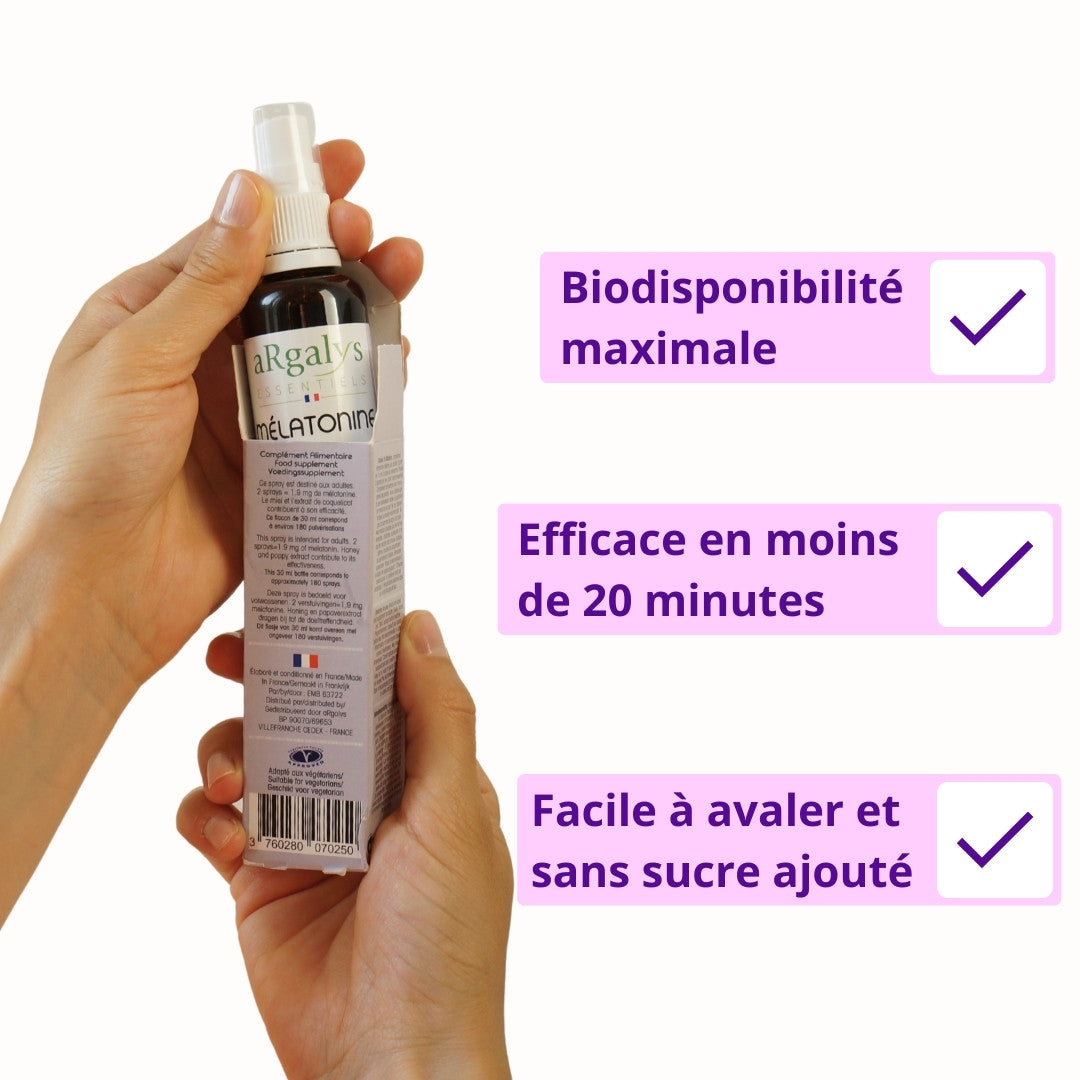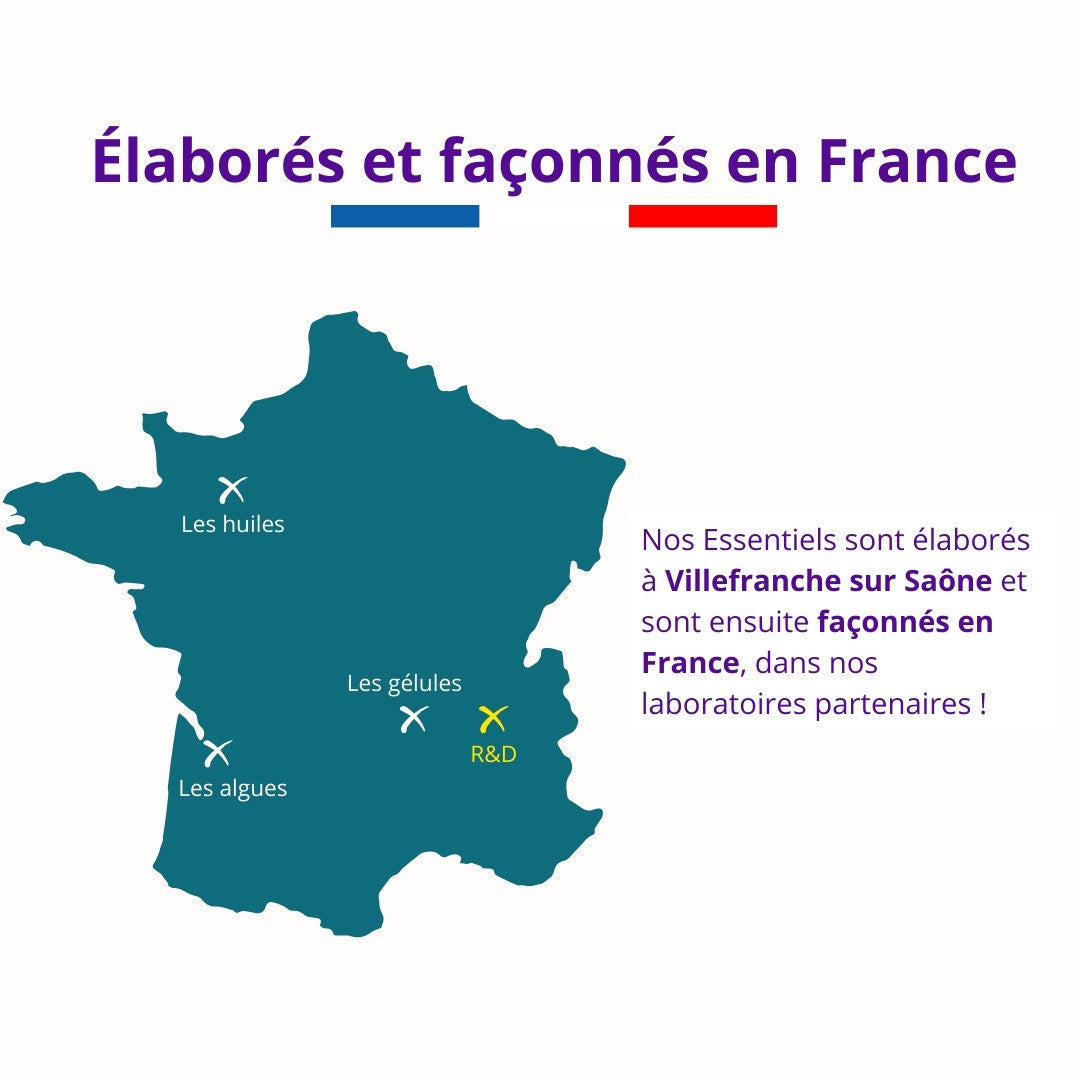 Melatonin
Fast action in 30 minutes
Ultra practical spray
Melatonin
Honey and Poppy
2 sprays = 1.9 mg of melatonin
To help you get back to sleep quickly, we have developed a unique formula in the form of a spray. A small format easy to carry and use! 💤
En savoir plus
Un flacon = 90 nuits de sommeil 😴. 2 sprays par jour
Buy It Now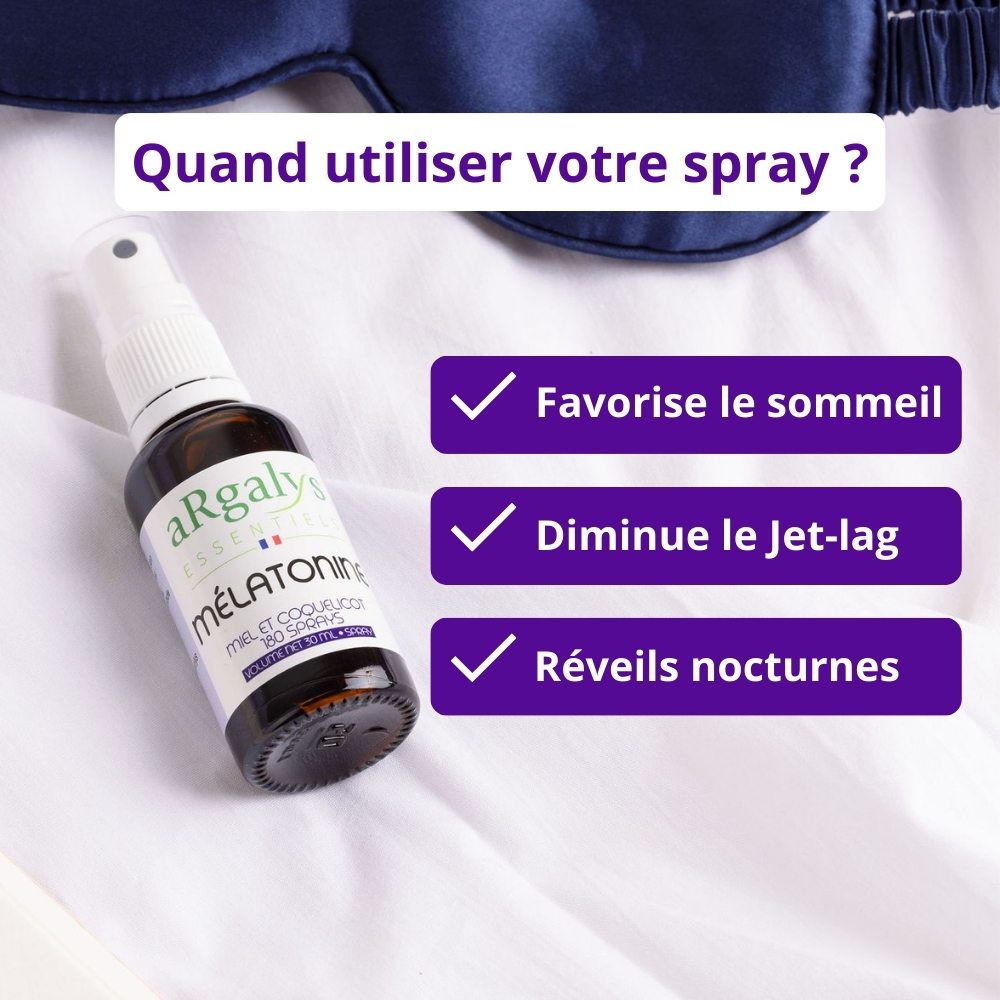 Description
✔ Fast acting in 30 minutes
✔ Ultra practical spray
✔ Melatonin, Honey and Poppy
✔ 2 spray = 1.9 mg of melatonin
To help you get back to sleep quickly, we have developed a unique formula in the form of a spray. A small format easy to carry and use! 💤
Ingrédients
The beneficial effects on sleep
Melatonin, also known as the "sleep hormone", takes its nickname from its beneficial activity on falling asleep and regulating circadian cycles.
It therefore helps to synchronize sleep cycles with the natural day/night cycle.
Its use will therefore be recommended for:
Reduce sleep time
Reduce the effects of jet lag
Promote relaxation
Reduce insomnia disorders
Melatonin and Jet Lag
This is the famous Jet-lag from which travelers suffer! When travelling, jet lag can disrupt our internal clock and melatonin production cycles. Results: it is difficult to fall asleep at the right time and fatigue is felt quickly.
To solve this, you can help your body find the right rhythm by promoting your sleep thanks to melatonin. This is also the advantage of this little spray that will follow you everywhere on your trip!