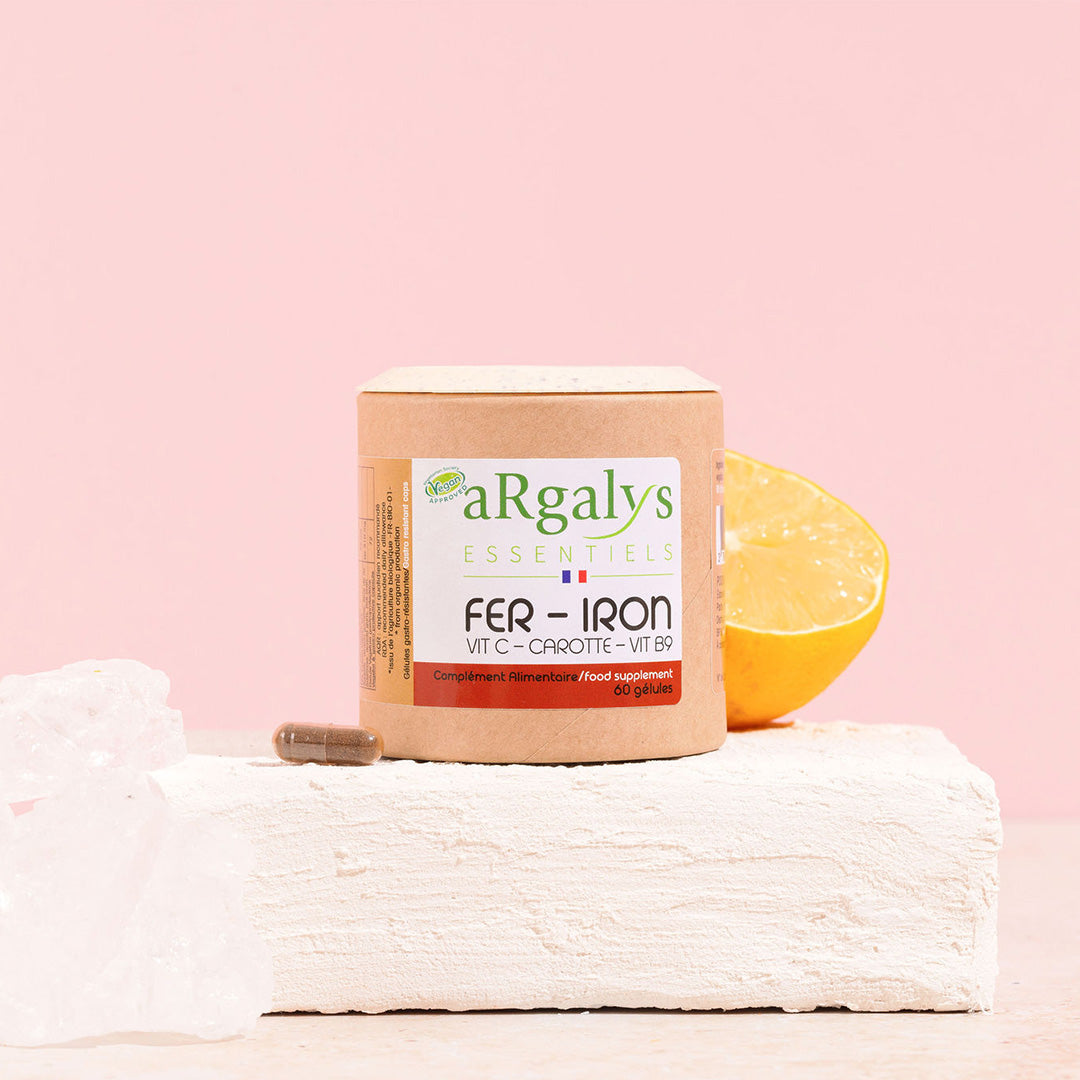 Iron + Vitamin C, B9 and Carrot
Bioavailable iron
Gastro-resistant capsule
14 mg per capsule
Registered in Vidal
The Iron Vegan dietary supplement provides 100% of the recommended intake per day (14mg) with a single capsule!
En savoir plus
60 capsules
Buy It Now
Description
Iron + Natural Vitamin C, Vitamin B 9 and Organic Carrot - 60 capsules

New formula !
the WHO* estimates that more than 30% of the world's population suffers from anemia due to a iron deficiency . It is the most common and widespread nutritional disorder in the world, mainly affecting growing children and women (menstruation, pregnancy) .
The new Argalys formula incorporates a form of Iron that is well absorbed and very well tolerated by the body: Iron Pidolate , 100% made in France.
It is always associated with natural absorption boosters (Organic Acerola titrated in Vitamin C , Organic carrot extract, Vitamin B 9).
Its gastro-resistant capsule avoid the risk of nausea when taking, for maximum comfort.
*World Health Organization
You have not found an answer to your question?