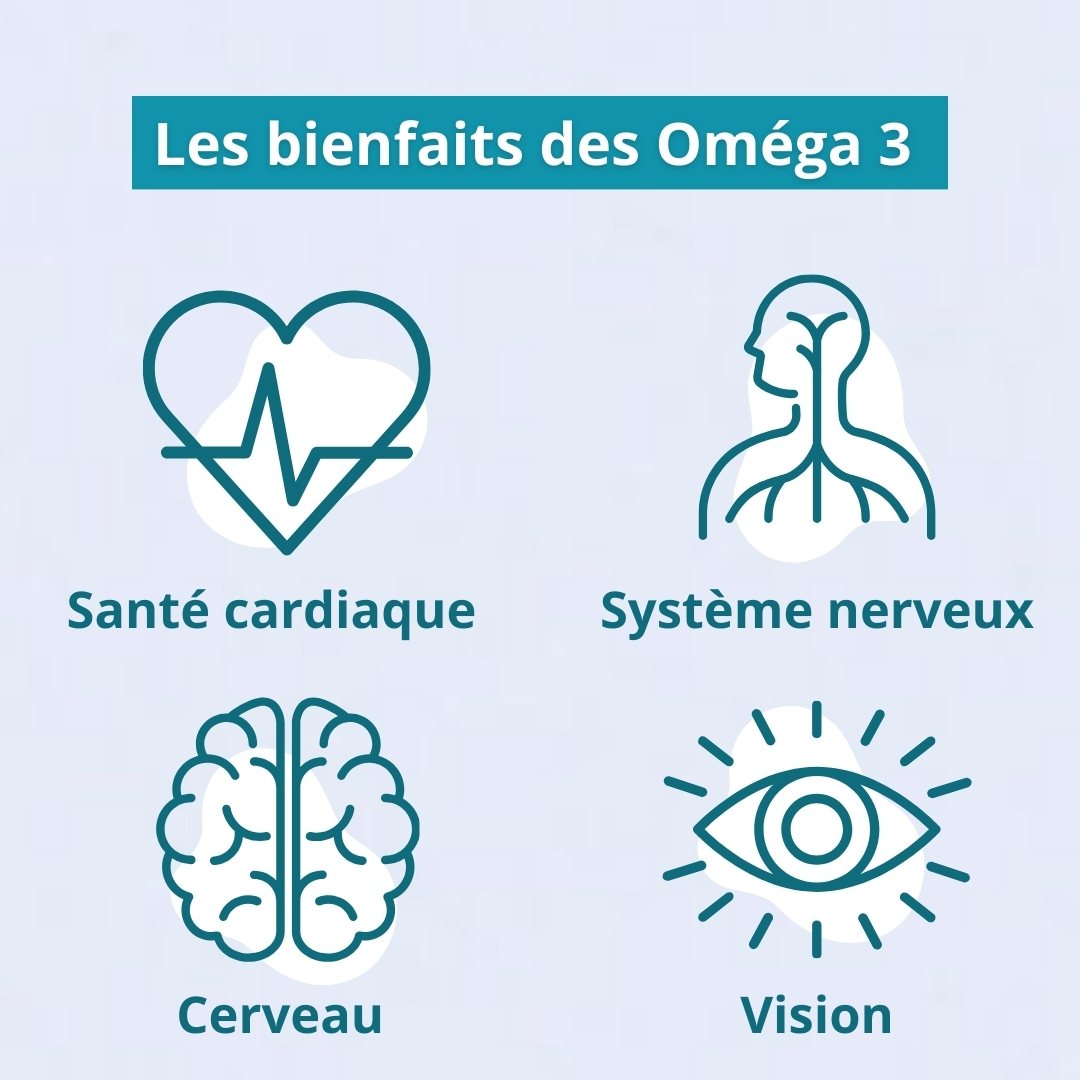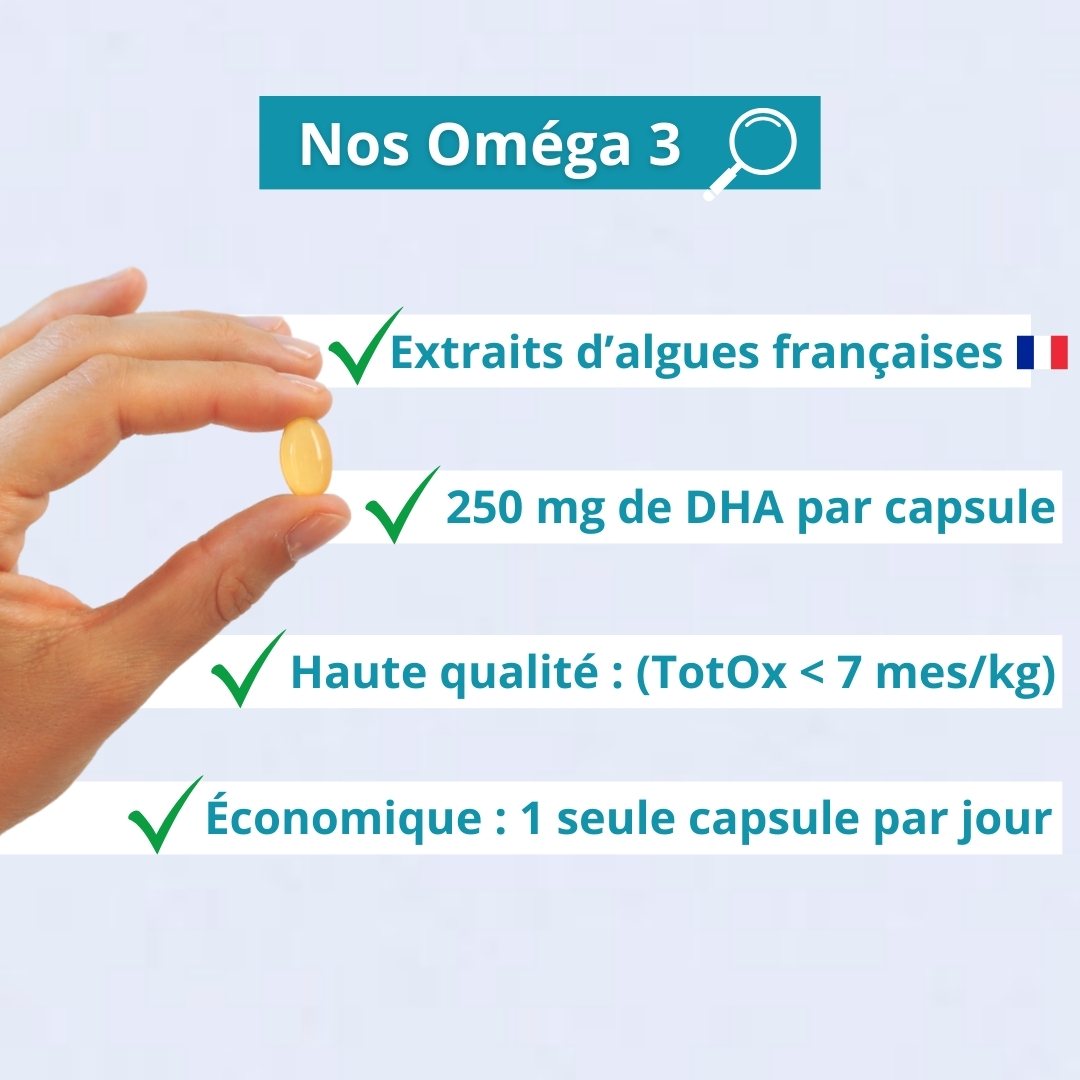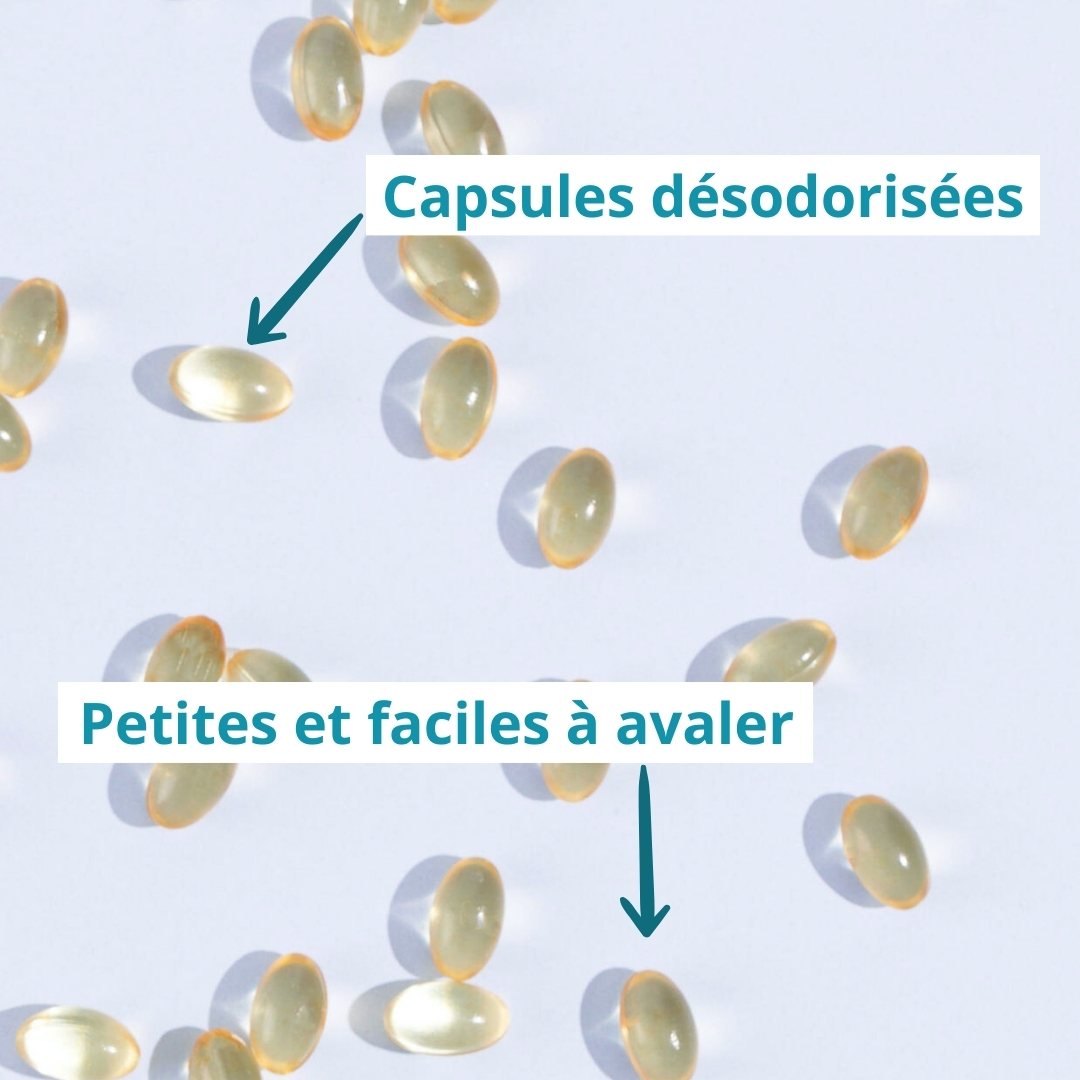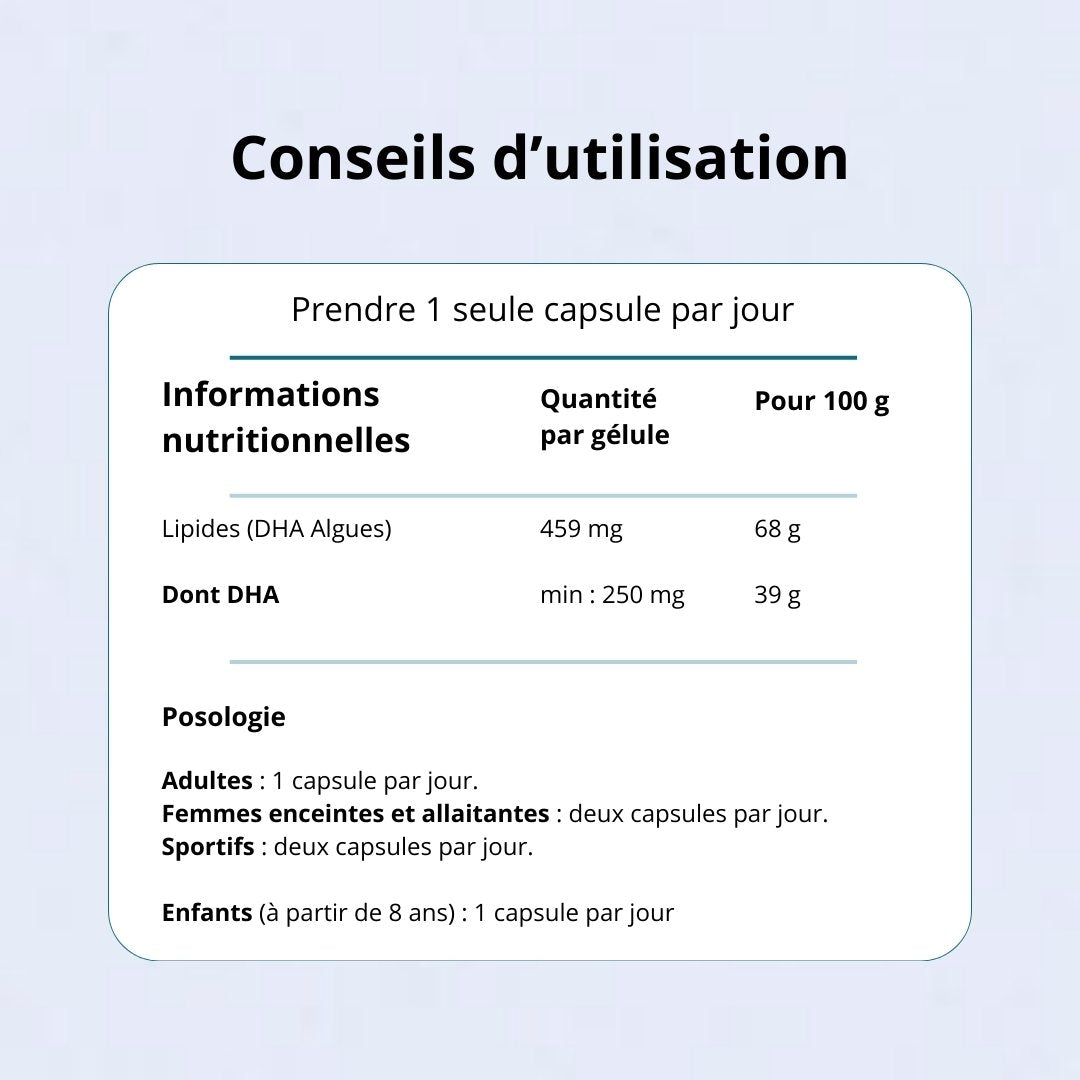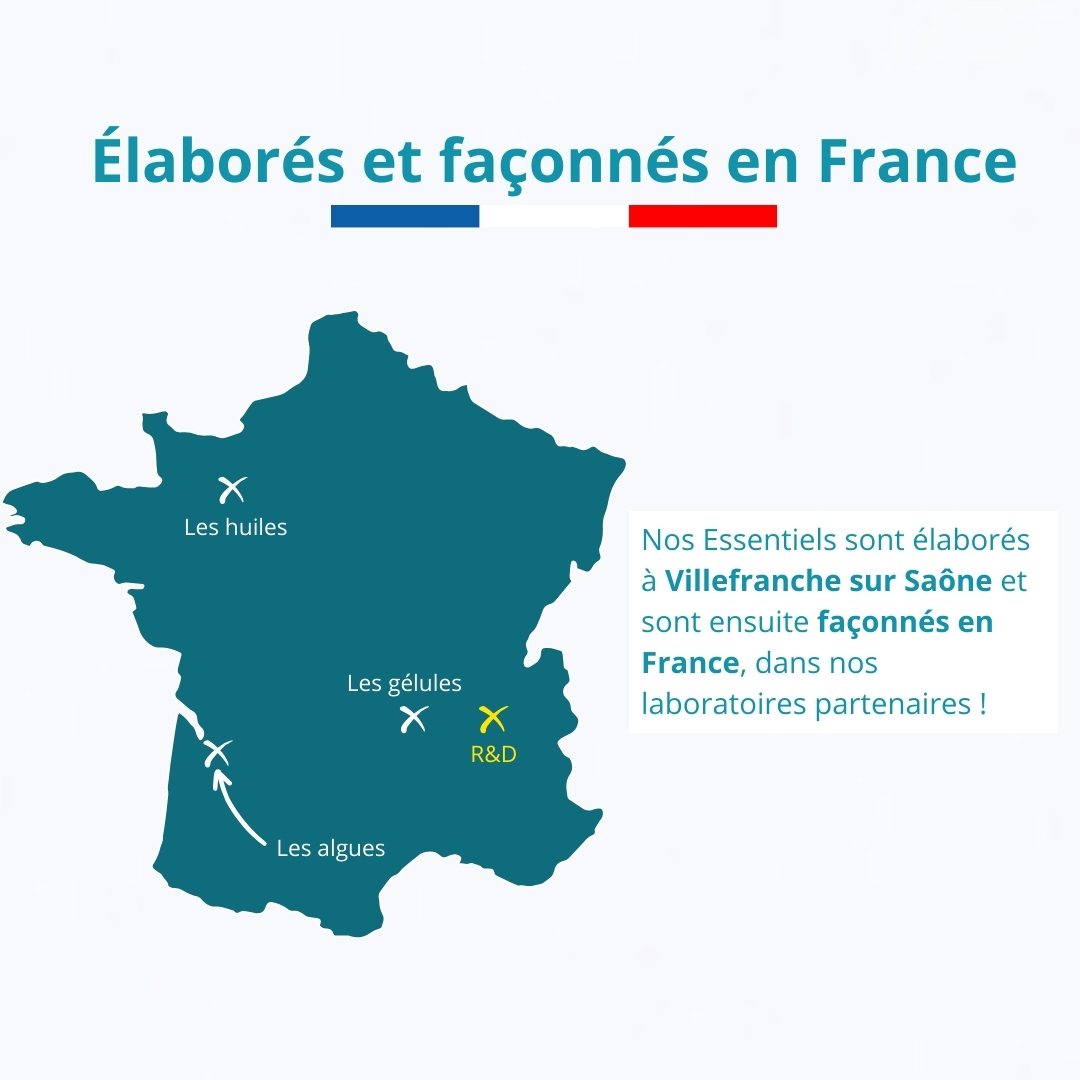 Oméga 3 DHA Vegan
Algae extracts
250 mg of DHA per capsule
No animal substances
No taste or odor
Made in France
We have therefore designed a formula based on DHA, extracted from the algae Schizochytrium sp. Each capsule brings you 250 mg of DHA with a very low oxidation index (TotOx < 7 mes/kg).
En savoir plus
60 capsules
Buy It Now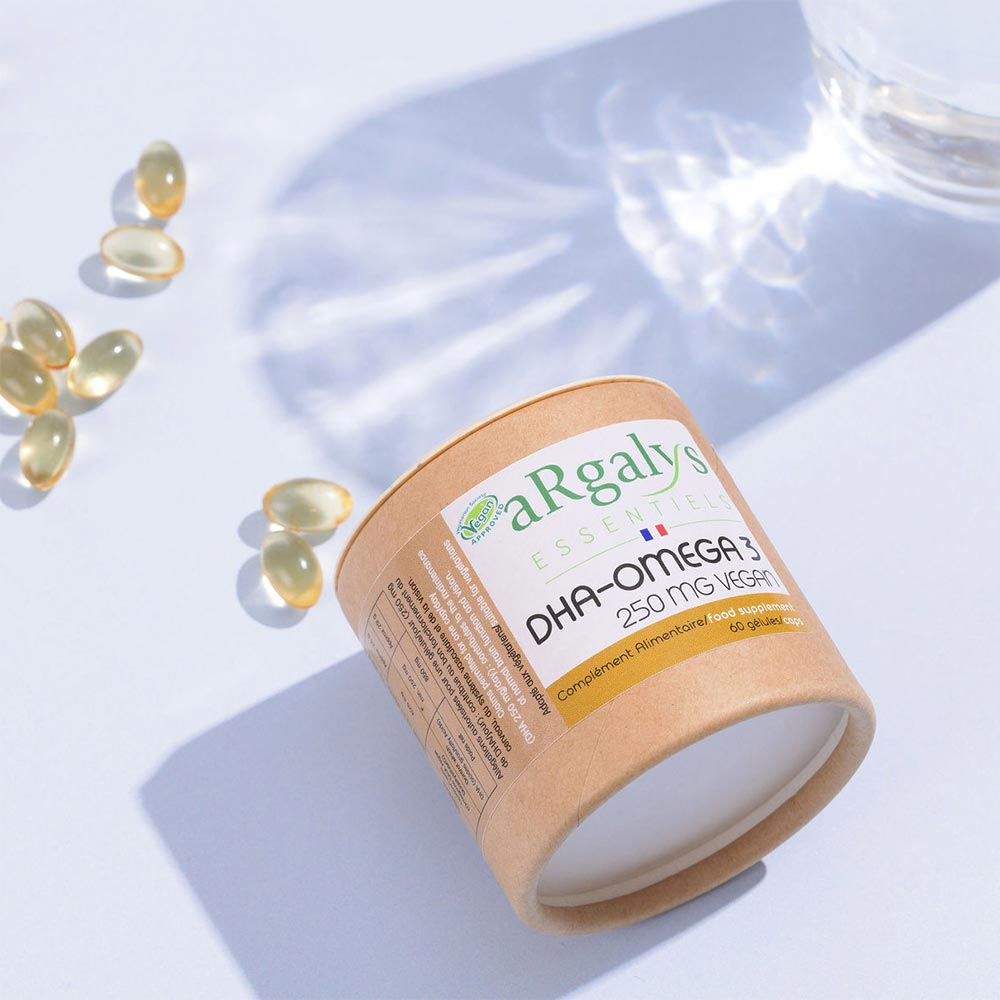 Description
Our Omega 3 DHA Vegan formula is extracted from the algae Schizochytrium sp, the only one authorized in Europe for the production of DHA Omega 3 Vegan.
High-dose capsules (250 mg of Omega 3 DHA):
This corresponds to the recommendations of European health authorities who consider that 250 mg of DHA per day is necessary for proper functioning:
From the cardiovascular system
Of the nervous system
From vision
Of the heart.
An additional quality ( TotOx < 7):
Our 100% airtight capsules avoid the oxidation usually encountered with classic capsules and allow Omega 3 to retain all their beneficial properties (TotOx < 7 mes/kg).
Our Omega 3 DHA is suitable for all diets and all people who wish to consume better, healthier and more responsibly, without negative impact on marine fauna.
In summary :
Schizochytrium algae oil very rich in DHA

Made in France : from algae extraction to packaging
Highly dosed : 250 mg of DHA per capsule
Certified Vegan
You have not found an answer to your question?