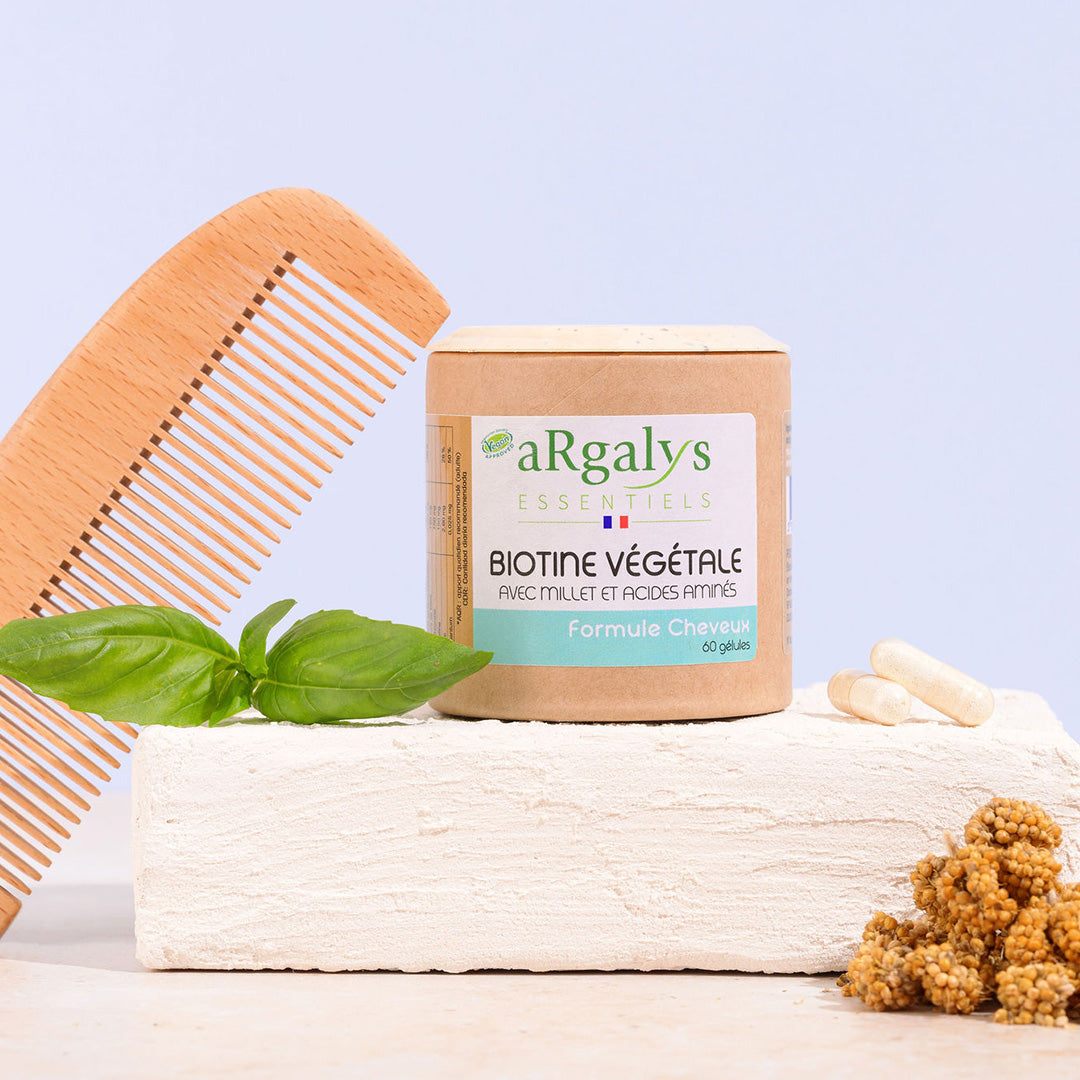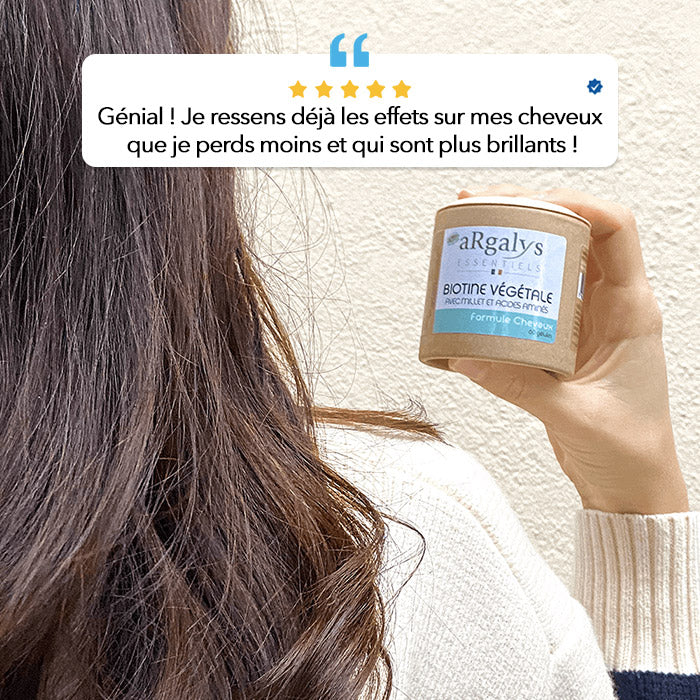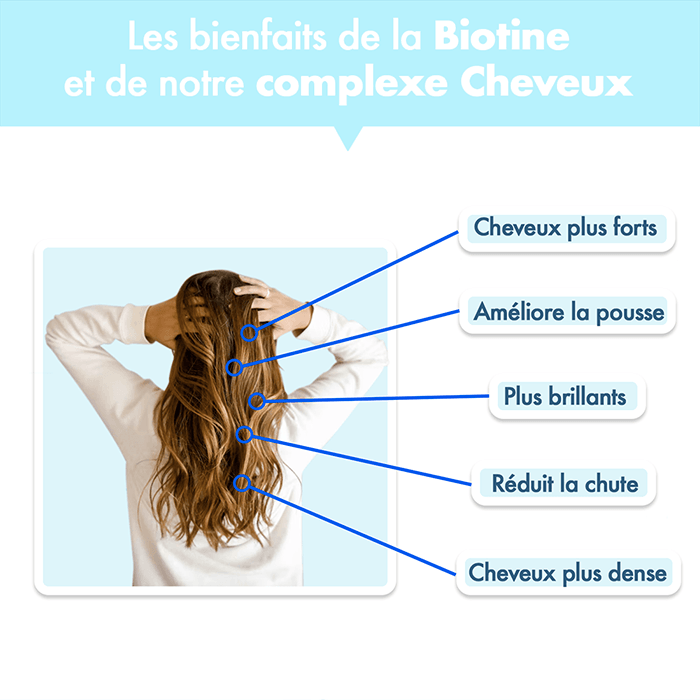 Plant Biotin
Strengthens hair
Accelerates growth
Reduces hair loss
A unique formula, 100% vegan, rich in nutrients for hair beauty and growth.
En savoir plus
1 box = 1 month of treatment, 2 capsules / day
Buy It Now
Description
Our hair lives a long time and is subjected to numerous repeated daily attacks (pollution, sun, drying, etc.) which put it to the test.
We have therefore designed a unique formula, 100 % vegan , rich in important nutrients for the beauty of hair and its growth.🌿

A formula designed to act on the hair!
Hair is essentially composed of keratin, which is a protein itself formed from amino acids such as cystine. For our hair complex, we have therefore combined several amino acids ( methionine, cystine) to nutrients which participate directly in the life cycle of the hair.

This is the case of biotin (vitamin H) also called "hair vitamin" which is a cofactor of essential enzymatic activity in the metabolism of carbohydrates, proteins and lipids.
This plant-based formula concentrates active ingredients of natural origin with plant Biotin but also extracts of Millet, Brewer's Yeast, as well as amino acids which are part of the composition of the hair.
Stimulates growth
Increases shine
Strengthens hair
Reduces hair loss
Each pill box contains 60 capsules , ensuring a complete 1 month cure.
You have not found an answer to your question?